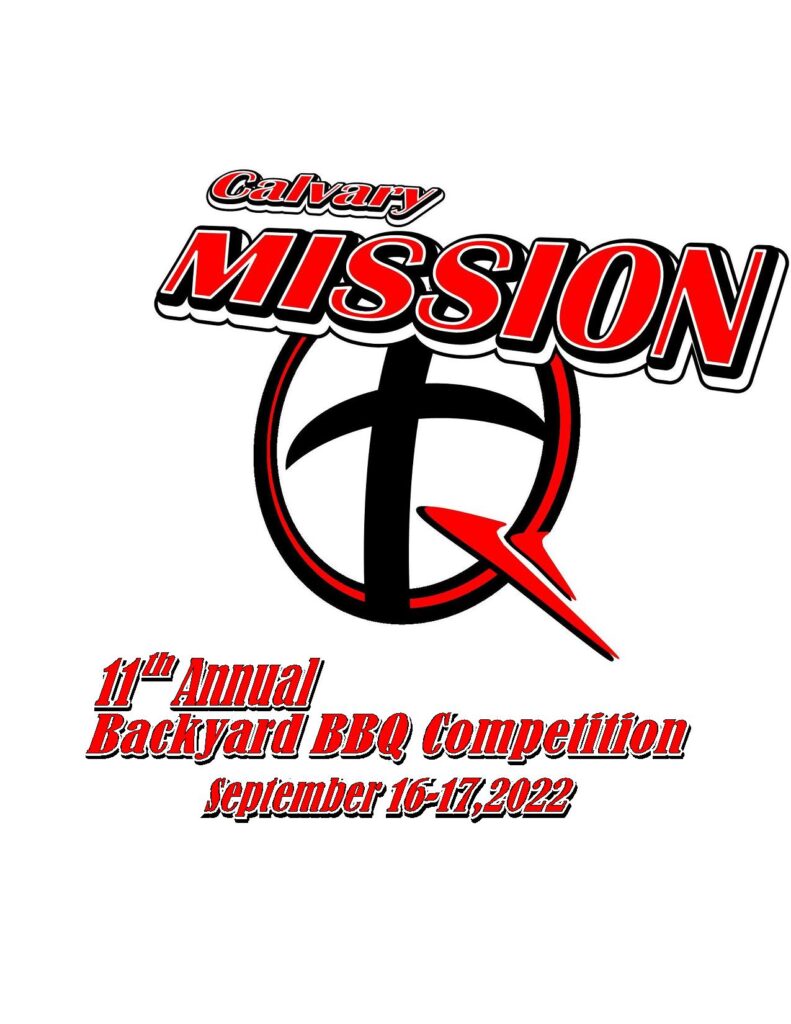 11th Annual Backyard BBQ Competition
Sanctioned by the Kansas City BBQ Society (KCBS)
**Grand Champion $1000** **Reserve Grand Champion $750**
Location: 300 North Commons Street West, Tuscumbia, AL
(across the street from Helen Keller Birth Place)
T-shirts are $15 Each (Sizes S-3XL)
Backyard Division Only- $150 entry fee
(Allotted Space is 20'x20′ with 20 AMP Power & Water)
(No 30 AMP POWER SUPPLIED)
Payment must accompany application
Make check payable to
Calvary Baptist Church OR follow the instructions on the Registration Form to pay online.
Mail to: Mara Brewer
601 N. Main Street, Muscle Shoals, AL 35661
In 2022 the Mission Q event will include a Steak Cookoff Association (SCA) competition
1 st Place $1,000
2 nd Place $400
3 rd Place $250
4th Place $150
5th Place $75
6th -10th Place $25
The event will begin with a cooks meeting at 4:30 PM on September 15.
Other information is available at the link given
above.
We look forward to seeing you at the Steak Competition Association on
September 15. Please contact Will Bryant at
256-383-1853 or mission.calvary@gmail.com
for questions or additional information.
FOR MORE INFORMATION CONTACT:
Mara Brewer