Our Mission is to be a fellowship of maturing Christians whose learning results in witnessing and ministering to the world around us through the love and power of God's Spirit.
Church

History
On April 25, 1953, while the United States was in the middle of a great World War, here in Tuscumbia, Alabama, a new Church was organized which became Calvary Baptist Church.
On Easter Sunday morning, the pastor, Luther Gaines, resigned as pastor of First Baptist Church of Tuscumbia and approximately 111 members followed him to the pastorium where they organized Calvary Baptist Church.
Deacons were elected, and Bro. Gaines was called as pastor. The first deacons of Calvary Baptist Church were William T. Edwards (chairman), A.L. Gurley, W.A. Styles, Joe Johnson, J.O. Blake, and Fred Tucker, who was elected the first secretary and treasurer. The church, based on 1 Corinthians 13, was born and dedicated to the Glory of God. The first service was held that night. The next day, the church was given permission from the William Counts Family to erect a tent on the corner of North Commons and Water Street, where the small house in now located next to the Activities Building.
A platform, pulpit, and benches were built of rough lumber and sawdust was spread on the ground. Pianist for the new church was the pastor's wife, Estelle Gaines, and singing was led by Hovie Grissom. The group held regular Sunday Morning, Sunday Evening, and Wednesday Evening services.
According to early history, the members face opposition and trying times. Following the radio broadcast "Voice of Calvary," conducted by Bro. Gaines, John Counts decided to donate the property on the corner of North Commons and Main to the church rather than selling it to the Gulf Oil Company. His brother, Price gave the adjoining lot on North Commons. These transactions took place in July 1943.
The basement walls were built after the church was given permission by the War Production Board and other agencies. A large tent was erected on top of the basement walls and the wooden pews were moved from the old tent. According to records, Bro. Gaines served as janitor and built a fire in the pot-bellied stove to heat the building.
Bro. Gaines' dream for Calvary was that it be a country church in town, where a man in overalls and a woman in a print dress would feel as welcome as anyone else.
In 1944, at the annual session of the Colbert-Lauderdale Association, the Credentials Committee recommended that Calvary be accepted into the Association and the report was adopted. According to the Associational Minutes of 1944, the pastor's salary was $2,500.00. The total membership was 392 and 246 were enrolled in Sunday School.
In the same year, an architect named Howard Griffith was hired to design the sanctuary. The basement was completed and before a temporary roof could be built to cover the basement, the first services were held.
Ten years later, in 1954, the sanctuary would be completed.
After twelve and a half years as pastor, in October of 1955, Bro. Gaines resigned due to ill health. He passed away in Florida in October 1964.
Bro. Ralph Bone, who had held revival services a few weeks before Bro. Gaines' resignation was called as pastor in October 1955. During his ministry at Calvary, the education building was completed with the help of church members working on weekends and after work. Also, during his eight years as pastor, a secretary, choir director and nursery worker were hired.
In 1959, under the leadership of Bro. Bone, Calvary averaged 359 in Sunday School attendance. This was the largest average Sunday School attendance in the history of the church.
Bro. Bone resigned in August of 1963 to enter a different field of service. He passed away in 1992.
Bro. Lynnwood Henderson served as the third pastor of Calvary Baptist Church from December 1963 to February 1968. During his pastorate, there was a division within the churhc and about nineteen families left Calvary. Although serving a relatively short time, Bro. Henderson instilled a strong sense of Southern Baptist doctrine among the membership.
In February 1968, Bro. E.G. Pounders was called as pastor. During the ministry of Bro. Pounders, the membership and the budget increased. Extensive remodeling of the facilities was done, and additional property was purchased. The Activities Building was built, including two Sunday School department, the church offices, kitchen and basketball court.
The Calvary Kindergarten and Daycare were established in September 1971 under the direction of Dorothy Hill. It was the first licensed daycare and kindergarten in Colbert and Lauderdale counties. The daycare, now known as Calvary Learning Center, continues to provide a much needed service to this area by giving loving and nurturing care to children in a Christian environment.
Also, under the pastorate of Bro. Pounders, the Church Constitution and By-Laws were written. He resigned as pastor in January of 1974.
Bro. James Mangum was called as pastor in July 1974 and served until February 1977. The pastorium in Colonial Heights was purchased, the basement was renovated and bathrooms were added. Bro. Mangum suffered a serious heart attack and was unable to preach for three months. The Lord continued to bless the church and Bro. Mangum began preaching again in August of 1975.
Bro. Norman Simmons was called as pastor in June 1977. During his ministry, a stair glide was installed on the south stairway to assist worshippers who had difficulty climbing stairs and the prayer room was furnished. Bro. Simmons built a strong youth program. He led the youth in many trips, including a mission trip to Peoria, Illinois where Backyard Bible Classes were held. Bro. Simmons served until September 1981.
Bro. Phil Newton became pastor in February 1982 and served until September 1986. During his pastorate, the church office was remodeled and the prayer room redecorated. The van ministry was begun, and new hymnals were purchased.
In January 1983, Bro. Phil lead the church to focus on outreach evangelism. Evangelism Explosion was utilized and many people came to know Christ. In the first three years, Sunday School attendance remained around 185. Sunday School increased to an enrollment of 419 and an attendance of 219.

Bro. Larry Smart has served as pastor from July 1987 to December 1997. The entrance ramp for wheelchair and funeral usage was built and a tape ministry for shut-ins was begun. In 1989, a long-range renovations program, 'Touch the Future' was initiated. The sanctuary, foyer, and educational building was completely redecorated; new carpeting was laid over the complete facility. New choir chairs and robes were purchased. The next phase included re-painting, re-flooring, and purchasing equipment for the Activities Building.
Bro. Bob Wood became pastor in December of 1997 and was dearly loved. On October 11, 1998, Bro. Bob was killed in a car accident.
In May of 1999, Bro. Gatus Cheatham came to be the tenth pastor of Calvary Baptist Church. During his years of service, many renovations were made to the church. The pulpit area was remodeled and redecorated, the sanctuary was repainted, and new projection screens were added. The third floor was refurbished. The church purchased three additional lots o Main Street and a church bus. Due to the crowd, the church started having two Sunday morning servies. AWANA and Upward Sports programs were added to reach the community. Bro. Gatus Cheatham served until October 2004.
Bro. Mike Colston came to be the pastor of Calvary in July of 2005. He brought a focus of Community Outreach by organizing block parties and school supply give aways. The Upward ministry took several mission trips to Clevelena, Ohio; Baltimore, Maryland; and Jacksonville, Florida. Calvary partnered with First United Methodist of Tuscumbia organizing Upward Basketball and Cheerleading. Calvary began a Women's Ministry. Bro. Colston served until 2010.
God has blessed us with good fellowship of believers. We have a heart for God and a desire to serve. We maintain the conviction that God can do anything. God has given us His assignment for the future. As we walk in obedience to His word, each day it will be clear what God wants the Calvary Family to do. May God bless and direct our future.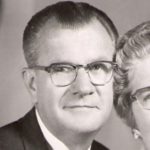 Luther Gaines – April 1943-October 1955
Howard College (Samford University)
Southern Baptist Theological Seminary, Louisville, KY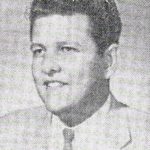 Ralph Bone – October 1955-August 1963
Florence State University (UNA)
New Orleans Baptist Theological Seminary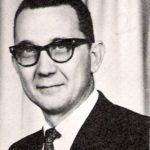 Lynwood Henderson – December 1963-February 1968
Ouachita Baptist university, Arkansa
Midwestern Baptist Theological Seminary, Kansas City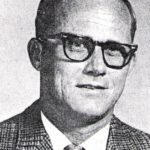 E.G. Pounders – February 1968-January 1974
University of North Alabama, M.A.
New Orleans Baptist Theological Seminary, B.D.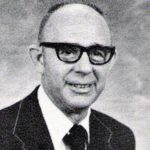 James Mangum – July 1974-February 1977
Samford University, B.S.A.
New Orleans Baptist Theological Seminary, B.D.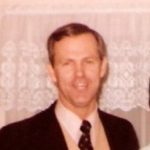 Norman Simmons – June 1977-September 1981
Wallace Junior College, Andalusia, A.A.
New Orleans Baptist Theological Seminary, M.D.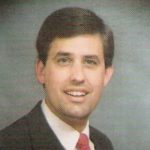 Phil Newton – February 1982-September 1986
New Orleans Baptist Theological Seminary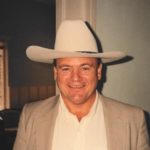 Larry Smart – July 1987-December 1997
University of North Alabama
Southwestern Baptist Theological Seminary, Ft. Worth, TX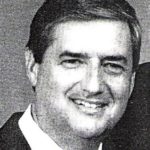 Bob Wood – December 1997 – October 1998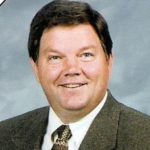 Gatus Cheatham – May 1999-October 2004
Criswell Bible College, Dallas, TX, B.A.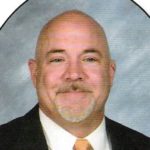 Mike Colston – July 2005-June 2010
University of North Alabama
Southwestern Baptist Theological Seminary, M. Div.
Southern Baptist Theological Seminary, D. Min