We're glad you're here!

It is great to be a part of the fellowship of believers known as Calvary Baptist Church. We are a loving and caring congregation. You and your family would be a welcome addition.
Service Times:
Worship Services at 10:30 am
Wednesday Services at 6:15 pm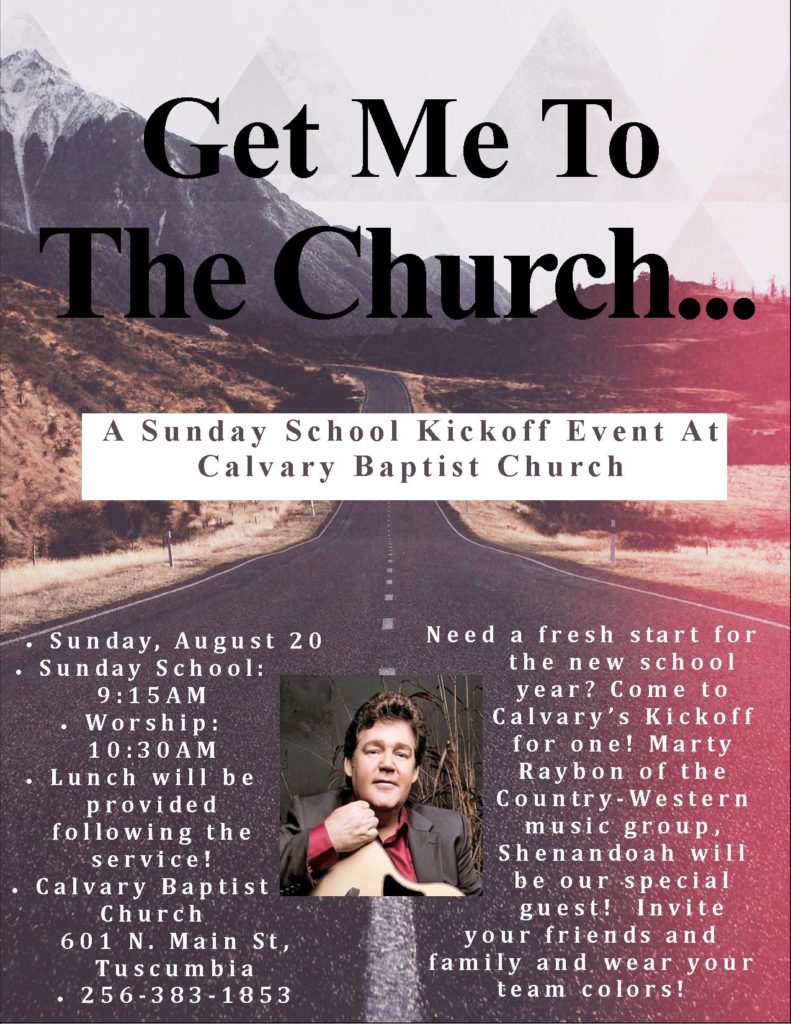 Wanted: Part-time worship leader
Calvary Baptist Church, Tuscumbia, is seeking an enthusiastic individual who loves Jesus and expresses that love through leading its Ministry of congregational music. The Worship Leader is responsible to the Pastor for assisting the church in planning, conducting, and evaluating worship.
Responsibilities include:
Direct the planning, coordination, operation, and evaluation of a comprehensive music ministry;
Coordinate the church music ministry with the church emphases and church calendar;
Lead in determining music ministry goals, organization, leadership, facilities, finances, and administration process;
Assist the Pastor in planning congregational services of the church; be responsible for the selection of music;
Counsel families for wedding and funerals to be held in the church. Arrange and provide music when requested. Arrange and provide music for special projects, ministries, and other church-related activities in cooperation with appropriate individual or groups.
Direct the enlisting and training of leaders for the church music ministry;
Coordinate and develop the performance schedule of music groups, praise teams, age division groups/teams, drama teams, and individuals.
Interested individuals, please send a resume to tweeks.calvary@gmail.com
Important Links:
VBS 2017 Registration
Colbert Lauderdale Baptist Association
North American Mission Board
International Mission Board
Southern Baptist Convention
Alabama Baptist Convention State Board of Missions
Samaritan's Purse
American Family